Carrie Andrews, OCRA President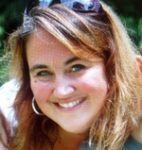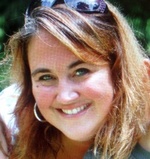 "Cancer registrars provide an under-recognized contribution and are an under recognized resource" – Dava F. Gerard, MD, FACS, MPH, ADVANTAGE ONCOLOGY
Last week, "National Cancer Registrars Week" (NCRW), many of you were recognized and hopefully honored for the important work that you do in cancer registry and I hope that others showed you that they realize how smart and hardworking you are. For those of you who didn't hear it from a co-worker – please let me acknowledge each and every CTR by saying – you are important and I am honored to be in the same profession with you, Happy "National Cancer Registrars Week"!
This year is so hard! What a challenge we all are facing! THANK YOU for not giving up! Keep moving forward and believing that our work is important and realize that our data makes an impact to the care of all current and future cancer patients. I am writing to encourage you and to remind you to MARK YOU CALENDARS and PLAN TO ATTEND: We will figure this all out together!
OCRA Education & Annual Meeting September 19 & 20,2019 Perrysburg, Ohio
As President of the Ohio Cancer Registrars Association, I am striving to keep our group moving forward in this difficult time in our profession. I am optimistic, want to be supportive, and am proud of our organization. Thank you for trusting me to be your leader. I urge all of you to speak up to your Regional Director, and tell the Board what you would like to get from your membership and how we can help you Navigate these trying times!
Please keep your focus and keep reminding other CTRs and cancer professionals that we are charged to: Reach out across boundaries (they are huge!) to achieve our standard registry quality objectives and collect accurate complete data. We need to assume the responsibility to use our skills, education, experience and knowledge to relieve the burden of cancer, and believe that we can all make a difference and become change agents. When we exhibit these attitudes – we will continue to foster respect for the knowledge extracted from accurate and complete cancer incidence and surveillance data. We bring truth to those who would otherwise only guess. The future victories in the Cancer War rests in our accurate data. The information captured in our records will make a difference in many other peoples' lives because of our work! Be proud to be a Cancer Registrar!
Thank you,
Carrie Andrews. BA, CTR
President – OCRA 2018-2020