Remembering our fellow OCRA members…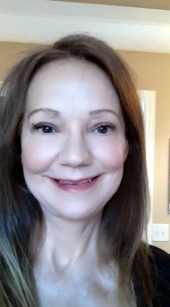 Janice N White, M.Ed., RHIA, CTR
12/26/1958 to 2/20/2022
Janice White of Springboro, OH passed away after a two-year battle with cancer.
Janice worked for Ascension Healthcare as a Cancer Registrar (2018-2022). Janice was a former president and vice president of the Ohio Cancer Registrars Association as well as a former president of the Miami Valley Health Information Management Association.
As part of her career journey, she spent 13 years as an instructor in the Health Information Management department at Sinclair Community College (Dayton, OH), becoming tenured faculty in her final year. She taught a cancer registry course which inspired many HIM students over the years to pursue cancer registry as their career path.
Janice's obituary may be viewed at:
https://www.dignitymemorial.com/obituaries/dayton-oh/janice-white-10596785
---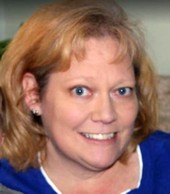 Tina A Grogan
04/20/1965 to April 2019
Tina Grogan of Galion, OH. She was a member of OCRA and registry product support specialist at Elekta for many years.
---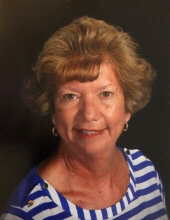 Vicki Castillo, CTR
12/10/1946 to 12/30/2018
Vicki was born December 10, 1946 in Springfield, the daughter of the late Bob and Martha (Stringfellow) Milhoan. She was a lifelong member of First Christian Church.
Vicki worked at Mercy Hospital for 43 years and later retired from Springfield Regional Medical Center as the Cancer Registrar.
Vicki's obituary may be viewed at Legacy: https://www.legacy.com/obituaries/dayton/obituary.aspx?page=lifestory&pid=191150530
---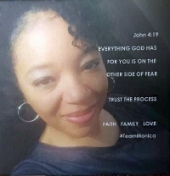 Monica Pughsley, CTR
5/5/1970 to 5/4/2017
Monica worked as a Mentoring Coordinator for Health Partners of Western Ohio. She also worked as a registry support specialist for ERS and at Lima Memorial Hospital as a cancer registrar from 1999-2007.
She was one the speakers at OCRA's 2014 Annual State Meeting, on the topic of "ERS Quality Studies."
Monica's obituary may be viewed at Legacy: http://www.legacy.com/obituaries/limaohio/obituary.aspx?pid=185316222
---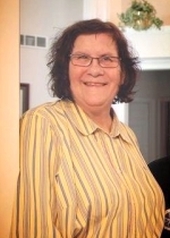 Patricia Lynn Holland
12/24/1955 to 7/27/2017
Patty was born to Earl and Ruth Holland on December 24, 1955 in Wilmington, Ohio, and died on July 27, 2017 in West Chester, Ohio. Patty is survived by her parents, sister Deborah Webster, brother and sister in law Douglas Holland and Pamela Brewer and nieces Erin Webster and Lauren Regole. She was very devoted to her family and adored her nieces.
Our cancer registry community was shocked and deeply saddened by the sudden death of our friend and colleague.
She was president of our local organization many times and held numerous other positions locally and at the state level. Patty started working in the Cancer Registry field in her early twenties.
There are so many stories that make us all smile when we think of her. Here are two examples:
Her and Joann Snyder were rooming together at an education conference. Patty stayed out late and the chain was on the door and Joann would not get up, so she spent the night sleeping in her car.
We all know that Patty did not have the best eye sight but we were playing Pictionary at an office party and she was drawing a podium, the word was actually opossum. We all got a kick out of that and she just laughed with everyone else, of course she added, " I can't see s#!t." Her language was colorful to say the least.
She was devoted to all her friends and on that note the membership of SOCRA wants to honor her life and her work in our field, with a perpetual scholarship in her memory. This will be used for the registration fees for one SOCRA member to attend our yearly OCRA conference.
So Patty rest in peace, we only part to meet again.
---
Tina Shoaf, CTR
7/31/1934 to 5/14/2016
Tina Shoaf, also known as Betty Baker, was a Central Ohio cancer registrar for more than three decades. Tina retired from a career in management at Ohio Bell prior to becoming a cancer registrar.
She joined Mt. Carmel Hospitals in Columbus, Ohio because she wanted a job that mattered and would help people. She quickly found her new career in the cancer registry. Tina was the sole registrar at Mt. Carmel (at the time comprised of two hospitals – Mt. Carmel East and West) for quite some time and was assisted only by a part-time employee who helped with follow-up. In this position, she did everything in the cancer registry, from setting policy and procedures, abstracting, and organizing the various tumor boards to guiding the two hospitals through Commission on Cancer accreditation. Tina was also a past president of the Central Ohio Cancer Registrars Association.
Most registrars know Tina from her tenure at the Ohio Cancer Incidence Surveillance System (OCISS), the state's central cancer registry at the Ohio Department of Health, where she worked from 1998 until 2015. At the time, the OCISS was but a few years old and the addition of her registry expertise was of great value and helped the registry achieve many of its goals. She was a true professional in her work and cared about the details. Tina was never shy about offering her opinion on how things should be done and backed-up her opinions with knowledge and experience.
Tina was a mother of three sons and had several grandchildren. Family was very important and her love for them was obvious to her coworkers. Once the job was done, Tina knew how to have fun. In the after hours at the annual OCRA conferences she could be found laughing, dancing, and buying drinks for her peers. She was a big fan of Ohio State football and basketball and kept herself up to date on current new and events. Tina was also a breast cancer survivor and was willing to share her experience and knowledge of cancer with others. She was a good friend and a conscientious cancer registrar. She is dearly missed by those who were lucky enough to know and work with her.
---
Martha Ann Baugus, lovingly known as Marti
7/23/1950 to 3/15/2016
Marti started in the Cancer registry at The Ohio State University Hospital in October 1984. She often reminisced about the day of her first interiew with Nina Upperman, who was the manager at that time, because the staff members were dressed in Halloween costumes. Marti said she wasn't sure she could fit in with the group because of the choice of their attire – thinking this was their regular way of dressing. (Nina was dressed as a clown with a big red nose).
Marti was the essence of excellence in her field. She helped many registrars who were new to the field, as well as many that had been in the field for years.
She took great pride in her work and was often sought out by other hospitals for her expertise in the cancer registry field. She had such a passion for what she did that frequently, in her spare time, you could find her consulting at Mary Rutan Hospital as well as other facilities.
Marti was always willing to take time out to help a fellow registrar. She was considered the guru of hematopoietic cancers and lymphoma.
Maria Teresa Ramirez, current Director of the James Cancer Registry, said, "Working with Marti was a delight. She was passionate about her work, and was a friend and mentor to other staff members as well as her superiors. She was a member of the team for 35+ years and with her being gone, it is hard to realize that she is no longer with us." Marti retired January of 2016 because of her health challenges. She is greatly missed by her friends and colleagues, and all who knew her.
---
Carol Santone
7/15/1947 to 5/13/2016
Carol was born on July 15, 1947 and passed away on Friday, May 13, 2016. Carol was a resident of Toronto, Ohio at the time of her passing. Carol was a 1966 graduate of Stanton Local High School in Hammondsville, Ohio. She briefly attended the Ohio Valley School of Nursing. She was married to William.
Carol and a surgeon began the registry in the 70's at Trinity Health Systems, then later helped the organization obtain accreditation by the American College of Surgeons Commission on Cancer. She began her career as a registrar, reporting to Medical Records then to the Cancer Center.
I know that Carol was very dedicated to our program and took a lot of pride in her work. Her smile and her laugh would light up a room and she was loved by her co-workers. She is missed very much.
– Lynn R. Barbe, R.T.(R)(T), Oncology Services Director, Trinity Health System