Current (2020) OCRA Member Registration OPEN – please login, registration link on top of account management page.
General Attendee Registration PENDING – August 2020.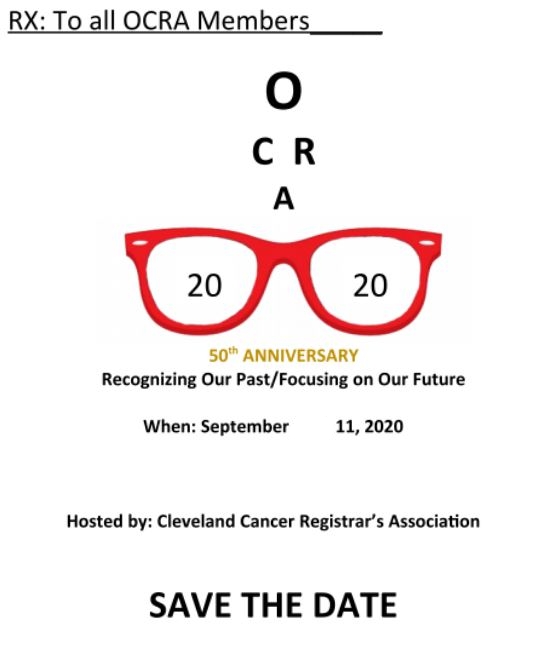 ---
.
---
Our OCRA Annual Meetings are held on a rotating schedule, traveling around to all of our state regional associations home areas over the course of 6 years.
| ~ Year ~ | Host Region |
| --- | --- |
| 2020 | Cleveland Cancer Registrars Association (CCRA) |
| 2021 | Cancer Registrars Association of Central Ohio (CRACO) |
| 2022 | Northeast Cancer Registrars Association (NECRA) |
| 2023 | Southern Ohio Cancer Registrars Association (SOCRA) |
| 2024 | Miami Valley Cancer Registrars Association (MVCRA) |
| 2025 | Northwest Ohio Cancer Data Specialists (NWOCDS) |