Carol Mulheim, OCRA President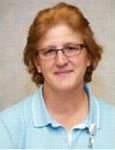 To the membership,
With the holidays quickly approaching, I would like to take a moment and reflect on the appreciation I have for the members of the Ohio Cancer Registrars Association. I am blessed to be able to serve our organization as President, and that the members have confidence in me to guide us through the upcoming year.
We all are so busy with work, friends, activities, and most important – FAMILY. Sometimes we all need to just take a minute for ourselves to reflect on all the other aspects of our lives and be thankful for what we have.
There is one saying I always keep near to my heart – God does not give us more than we can handle. Sometimes we need to be creative in handling all that God gives us throughout our lives. I believe we do become stronger, grateful and wiser.
I just want to wish everyone a very merry Christmas and a happy New Year.
Carol A. Mulheim, CTR
President – OCRA 2016-2018